What's New at David Halperin's Media Workshop?

• Plotagraphy!
This isn't a movie — it's a still image of Iceland's mightly Skogafoss waterfall, animated through a new kind of software called Plotagraphy Pro. Do you have a still image you'd like to animate? Just show us your photo and request a quote.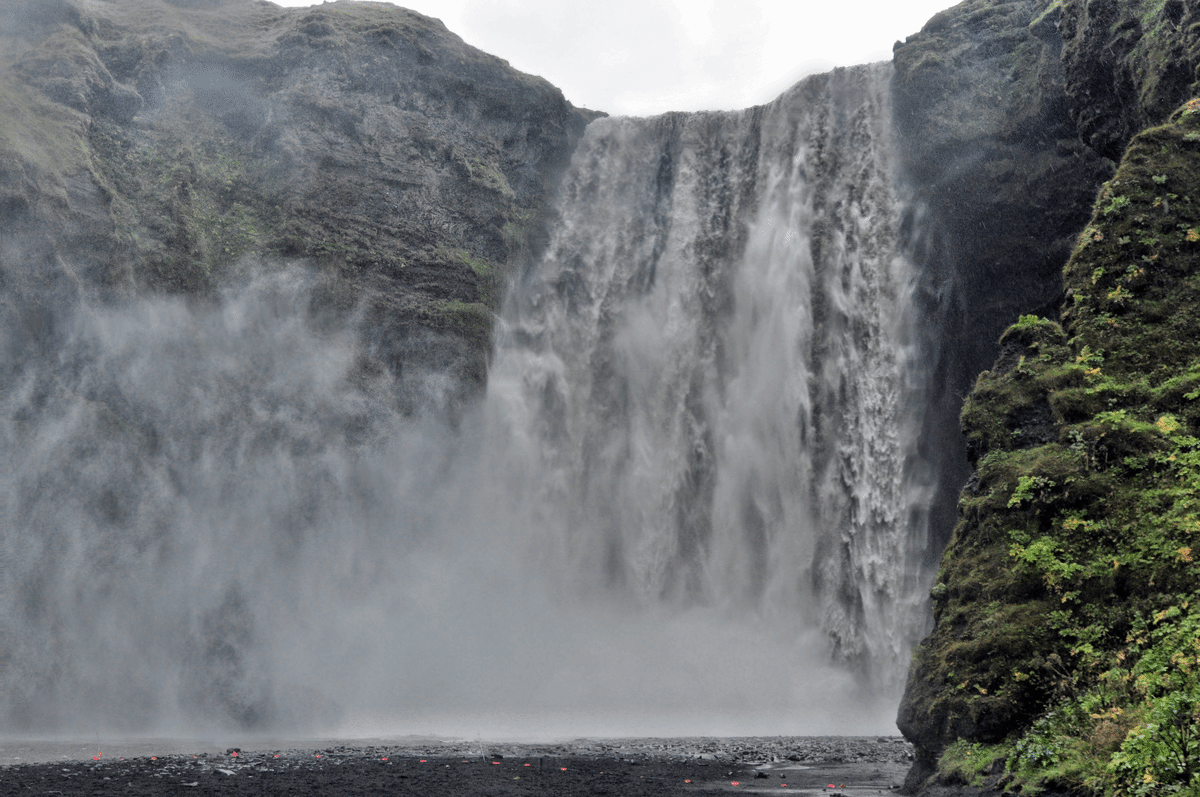 • It's a bird! It's a plane! No, it's a DRONE! We have lift-off — Media Workshop has upgraded our DJI Phantom 2 Vision+ quadcopter drone to the improved Phantom 4 model, and we are now able to offer aerial photography and video at affordable prices. This little aircraft is too cool for words — it's a technological marvel, and its superb little camera captures stunning images and 4K video from above. Visit the Aerial Photo/Video page for more information and a slideshow.
• "Voices of Patient Safety" video production for PULSE of NY. We recently produced an 8+ minute video for patient safety advocacy group PULSE of NY. It presents the personal stories of six people — some doctors and nurses, others ordinary "citizens" — describing their less-than-perfect encounters with the healthcare system, and how training in patient advocacy helped them achieve better medical outcomes. The video had its debut at PULSE's 2nd annual Spring Symposium on April 20, and will be used in future PULSE educational efforts promoting patient safety.
• SOLD on FineArtAmerica.com — "Opera Bridge Stormy" — an unsettled portrait of (some of) the Sydney Opera House and the Sydney Harbour Bridge.

• Virtual Tours for TourFactory.com
I recently began providing residential property photography and floor plans for TourFactory.com, one of the leading real estate virtual tour providers. TourFactory tours have a great user interface and a comprehensive toolkit for realtors and buyers to present and view homes for sale. My "patch" covers homes along parts of northern Long Island.
Check out my latest virtual tours at http://agent-87977.pages.tourfactory.com.


• Selected again for the PrintedArt.com Curator's Blog
Another of my pictures has been selected for PrintedArt.com's Curator's Blog. This year's theme was "Elevated" and they chose my image of two conical hills silhouetted against the dusk sky at Pushkar, in the Indian state of Rajasthan. Click the link to see it and the other great art in PrintedArt's collection.
• Vive la France!

Recently spent 10 days in France, shooting all the way — as far as a rushed holiday itinerary allowed. A few days in Paris, and then a few days in the Loire Valley, among the chateaux, rivers and pastoral farmland. Among the great places we visited, here is Chinon, a medieval town once the residence of kings and the home base of the Knights Templars at the time of the Crusades.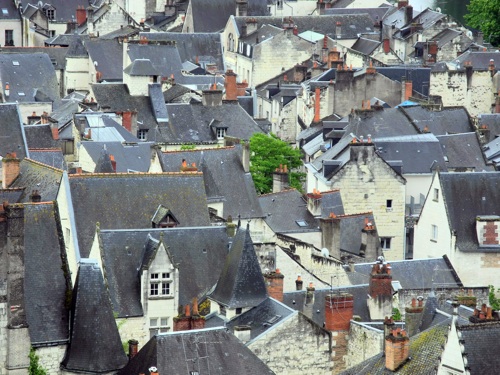 Pictures will be available for viewing and purchase at Photoshelter.com, PrintedArt.com, Fine Art America, and Artflakes.com. Or, if you have a specific request, please contact me directly.


• Apartments and more

Meanwhile back at the ranch, the apartment complexes side of my property photography is starting to heat up again. Next up: properties in Sayville, LI., and near Poughkeepsie, up the Hudson.


For examples of my property and real estate work, please see Virtual-Tour-and-Real-Estate-Photography.



• Documenting Governor's Island

Governor's Island in New York Harbor has had a long and varied history: Dutch colonial fort, early American army post and later headquarters, Coast Guard base . . . and birthplace of the Smothers Brothers. Now, it'

s getting a massive makeover; many existing buildings are being demolished and large areas will be rebuilt as parkland and playing fields.



It's a massive project and like all such ma

jor

construction jobs

the work must

be meticulously documented. That's where I come in. On behalf of architectural photography firm CBI, I've been visiting the island every couple of weeks and shooting the work in progress for

contract and project management purposes.




• Words and more words!
The written-word side of my work has been seeing a lot of action lately. Working for Bangalore-based Yorke Communications, I have produced marketing materials for Genpact, a business process and technology management company. As of late February, I'm in the home stretch of another Yorke project, a complete revamp of website content for NDS Infoserv, a global provider of healthcare revenue cycle management outsourcing services.
Another healthcare-related client is PULSE of NY, a non-profit organization dedicated to promoting patient safety, advocacy, and related community initiatives. I'm now Pulse's resident writer/editor, helping them spread the word about their very worthwhile activities.
• Big, beautiful prints
Attended PrintedArt.com's reception at the Ridgewood Coffee Co. in New Jersey. PrintedArt promotes my photography in the "large institutions" print market — hotels, corporate etc. A lively night, with good conversation and gorgeous huge prints on the wall. (Mine's the panoramic of a poppy in a green wheat field, in the middle of the picture.) Thanks to PrintedArt's Klaus Sonnenleiter for putting this on.


• PrintedArt.com Curator's Blog
A recent image of mine, Ripples Detail 1 is currently featured in the PrintedArt.com's first Curator's Blog of 2013, which is themed around water. See it here.


• Augmented Reality?

FineArtAmerica has launched an iPad app that not only allows you to browse and shop from galleries on their sites, but using the device's camera, they even show you what your chosen image would look like on your wall. Choose a picture, customize the size and framing. Place a target at your proposed location, scan its QR code with the iPad, and like magic, there's the artwork on your screen, montaged onto the chosen location.

Check it out here:
FineArtAmerica iPad app

• Iceland!
September 10: Just returned from a week shooting in Iceland! Its name is misleading: while it can get cold and there's plenty of snow and ice at high altitudes, the combination of Gulf Stream waters and geothermal warmth keeps much of the country warmer than you'd think. It's also wildly expensive, but the people are really friendly and helpful.
You run out of adjectives and superlatives when trying to describe its awe-inspiring landscapes. A lot of S-words crop up: stupendous, staggering, sensational, stunning. Add words like breathtaking and majestic and you're getting closer.

Reynisdrangar rock pillars
More of my Iceland images are regularly being added to FineArtAmerica, PhotoShelter, Artflakes.com, and elsewhere.
• Visit Media Workshop on Facebook!
• Online photo galleries
My photography is now available on multiple sites online, including
FineArtAmerica
,
PhotoShelter
,
PrintedArt.com
,
Artflakes
and Kaleidoscope.com. Other outlets to follow. See the
Imagestore
page for links.
Speaking of
PrintedArt
, a glossy enlargement of my image "Volcano Running Man," was among those exhibited on their stand at the recent Architectural Digest Home Design Show in Manhattan. I visited the stand: here I am with PrintedArt's Klaus Sonnenleiter in front of the running man.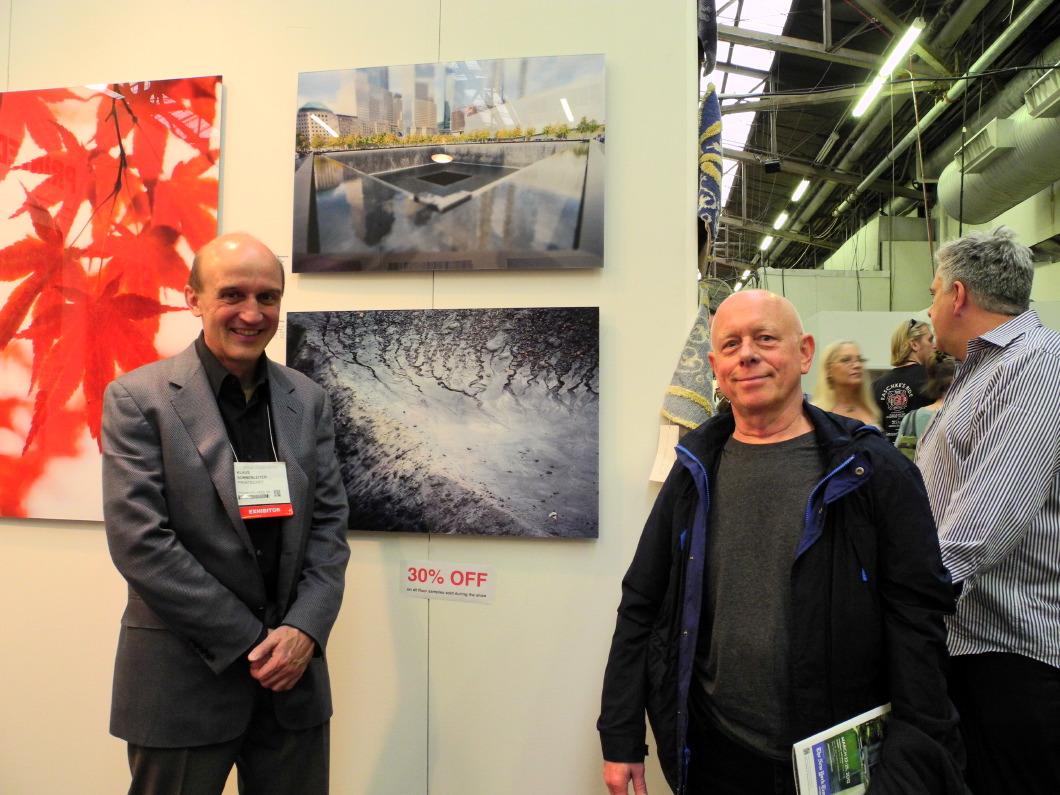 Food Glorious Food
Been photographing some food and restaurants for the Internet takeaway menu listings on Seamless.com. Food is interesting in itself, and while it's sometimes a challenge to make a dish look appetizing, food is often fun to shoot. Click on a thumbnail for the slideshow.
Food photos from several of my Seamless.com shoots (click the thumbnails for slideshow):
Mint, in Garden City - an upmarket Indian-fusion restaurant. (Delicious! Yes, sometimes I do get to taste the food!)
It all takes me back. Actually, my first food shoot, many years ago, was also my biggest: a full series for a Qantas Airlines style manual of food presentation for the airline's chefs and cabin crew.

• Travel Photo Book
I've partnered with Brenda Quinn to produce
Places to Go, People to See
,
a small volume of our travel photography published by Burb.com. See the
Imagestore
page for sample pages and links to the Blurb store.

• 1939 World's Fair? Papa Jack was there with a camera.
Many people remember the 1964 World's Fair at Flushing Meadows, NY. Fewer recall that there was another one at the same location a quarter century earlier, in 1939. The second-largest ever held, the 1939 Fair made a deep impression on a generation of New Yorkers. I found a set of 35mm Kodachromes shot there by my grandfather Jack. Only 14 could be saved, but they're beautiful and interesting: daytime and night views of national and corporate pavilions. High art-deco architecture and sensational lighting.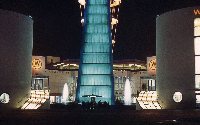 Please have a look, at these two World's Fair-related sites:
NewYorkWorldsFair.com
World's Fair Historical Society

• Roslyn Harbor Village Hall exhibition
Ten of my photos are on show at my local village hall -- all except one were made in or near this village.

Newsday

wrote it up: Art Completes Village Hall Revamp.